World's Smallest Pin Art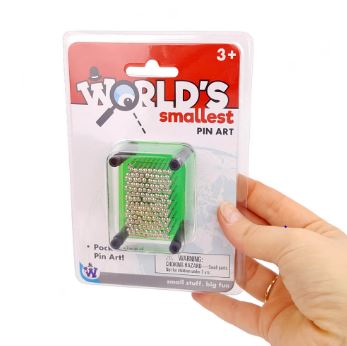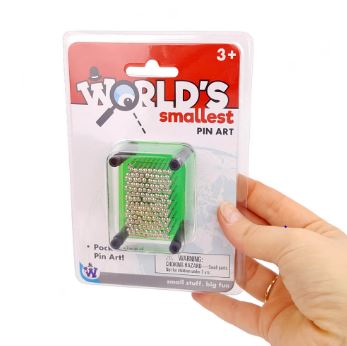 World's Smallest Pin Art
Turn everyday objects into miniature works of art with this World's Smallest Pin Art classic toy!
Use your hands or other small objects to cast fascinating formations into the fine metal soft-tipped push pins.
Offering tactile stimulation for hours on end, it's a tiny concept that creates big impressions on young minds!
Keep one in your pocket or handbag as a novelty boredom buster, or give one as a party favour.
Shake the pins back into place to play to create different pin-pressions as you play. The only limit is your imagination!